Join us on Tuesday 27th February for the first of the 2018 Ihnsa Trolley Fairs!
The 1st IHNSA Trolley Fair supported by Bord Bia will take place on Tuesday 27th February.
Venue Fair 1: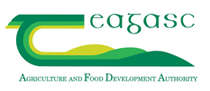 Teagasc, Kildalton College, Piltown, Co Kilkenny
Venue Website: www.teagasc.ie
Date: Tuesday, 27th February 2018
Time: 10 am – 4 pm
Register now!
Registration for the fair on 27th February is now live! Register for free to meet more than 20 nurseries and a wide range of Trade Exhibitors and benefit from this great opportunity to improve your business in 2018, only at the IHNSA Trolley Fairs.
Why visit the leading trade events for the Irish nursery sector?
A wide range of Irish suppliers
New ideas
Complimentary hot food on arrival
Informal, relaxed environment
Free car parking
Nursery Exhibitors Include:
Abbey Nurseries
Allied Irish Growers Ltd.
Amour Nurseries
B&V Nurseries Ltd.
Campbell Plants
Doran Nurseries
Dundrum Nurseries
Dunne's Nurseries
Easter Island Alpines
Hughes Roses Ltd.
Irish Garden Plants
Jacques Alpines
Kelly's Nursery Ltd.
Kildalton College
McLysaght Nurseries
O'Connor Nurseries
Rentes Plants Ltd.
Schram Plants Ltd.
Stam's Bamboo Nursery Ltd.
Tully Nurseries
Uniplumo (Ireland) Limited
Yellow Furze Nurseries Ltd.
Young Nurseries Ltd.
Trade Exhibitors Include:
Dónall Flanagan
Hygeia
Living Green Organic Compost
NAD Irl
Ocean Leaves
PPC Labels