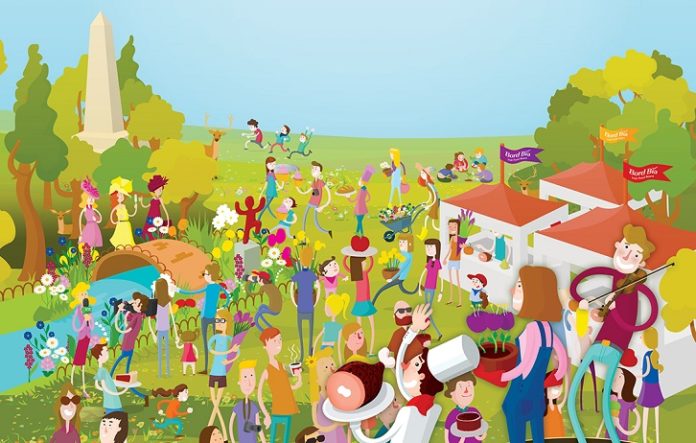 Dear Designers and Coordinators,
Bord Bia has announced that the Bloom 2018 will take place over 5 days from 31st May to 4th June 2018 in the Phoenix Park, Dublin. Garden designers and exhibitors wishing to stage or sponsor a garden are invited to submit a design for consideration by our Garden Advisory Group (GAG). The final date for submission of applications to be included in the Garden Panel review is Tuesday, 31st October 2017.  Applicants are strongly advised to submit their design for inclusion in this review which will take place the following week, as this will speed up the review process and facilitate better planning and scheduling for your garden.
All Application Documents are attached for your information. Application documents are also available to download from http://bloominthepark.com/participate/garden-designers/. Please add your name to the end of each file name when submitting the documents ie. Bloom 2018 Show Garden Application Form_Joe_Bloggs
Bloom's show gardens continue to rate as the premier attraction for visitors. Whether you are an experienced exhibitor or a novice we welcome all designers who can help us to promote the many joys and benefits of good garden design to our visitors and the media. Last year just under 120,000 attended Bloom including 300 journalists. In excess of €8.8 million was spent on site over the five days and over €30 million spent in the sector between amateur and professional gardeners in the following weeks. Bloom is now recognised as Ireland's most successful gardening and food event for families and with your assistance, we can continue to keep garden design and horticulture centre stage.
Please do not hesitate to get in touch should you wish to discuss any elements of the application process.
We look forward to receiving your applications.
Kind regards,
Kerrie
Kerrie Gardiner CMLI
Bloom Show Garden Manager
Phone: +353 (0)86 130 4170
Email: kerrie.gardiner@bloominthepark.com
Web:   www.bloominthepark.com