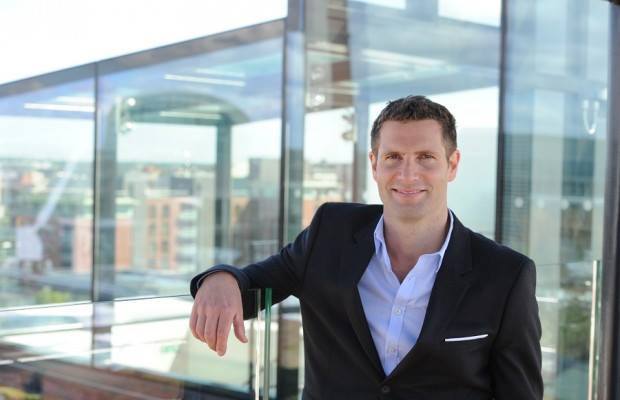 Teagasc is hosting a free evening of edutainment '60 Minute Science' on 16 November from 7.30-10 pm.  It's taking place in the Link gallery at Carlow VISUAL, with MC Jonathan McCrea, TV presenter on the RTÉ science show 10 things to know about… The event is part of the Festival of Farming and Food – SFI Science Week at Teagasc.
How do our senses contribute to our enjoyment of food? Is soil just dirt? Is coeliac disease on the rise and what challenges are there for producing gluten-free foods? Is the spud really humble? Can DNA be used to increase sustainable food production? Join us to find out.
Catriona Boyle, Teagasc science communication, and outreach officer said: "There will be music on arrival and after the talks, courtesy of the Hot 3 Jazz band and refreshments will be provided. There will be a number of stands with 'hands-on' exhibits related to the talks and a chance to meet the presenters."
Speaker
Emily Crofton
Sensory Scientist, Teagasc
Topic and description
Food – a multisensory experience
Emily will speak about sensory science and the talk will provide the public with a glimpse into how each of our five senses works together to deliver an enhanced multisensory eating experience.
---
Speaker
Sara Vero
Agri–Environment Researcher, Teagasc
Topic and description
Soil – much more than just dirt
The soil is often referred to as 'dirt' but actually, it plays the key role in maintaining the quality of rivers, lakes, and groundwater across Ireland. Sara will talk about her work on the Agricultural Catchments Programme, which is investigating the important relationship between healthy soils and clean water.
---
Speaker
Donagh Berry
Geneticist, Teagasc
Topic and description
Sustainable animal production using DNA information
DNA is often associated with forensics or medical sciences but recent advances to generate DNA information on individuals at extremely low cost has contributed to its widespread exploitation in increasing sustainable food production.
---
Speaker
Eimear Gallagher
Food Scientist,  Teagasc
Topic and description
Gluten-free foods
Eimear will discuss the increasing incidence of coeliac disease. She will also discuss the role of gluten in bakery products and the difficulties for food technologists and bakers when replacing gluten.
---
Speaker
Denis Griffin
Potato Breeder,  Teagasc
Topic and description
The not so humble spud
The potato is often described as a whole food and is becoming increasingly important in food security. It is also one of the most diverse and versatile crops which can be grown from the equator to south of the Arctic Circle.
---
Speaker
Alan Stokes
Head Brewer
Topic and description
The perfect pint
Special guest, Alan Stokes from the Carlow Brewing Company will discuss the science behind the perfect pint. Attendees will have the opportunity to meet the brewers and sample their locally-produced beers.
---
This event is kindly sponsored by Science Foundation Ireland as part of the Science Week Festivals programme and organised by Teagasc, the Agriculture, and Food Development Authority. Science week runs from 12-19 November. Tickets limited: Reserve your place on 059 917 2400 or email boxoffice@visualcarlow.ie
For more information on all of Teagasc's Science Week events click here: https://www.teagasc.ie/news–events/