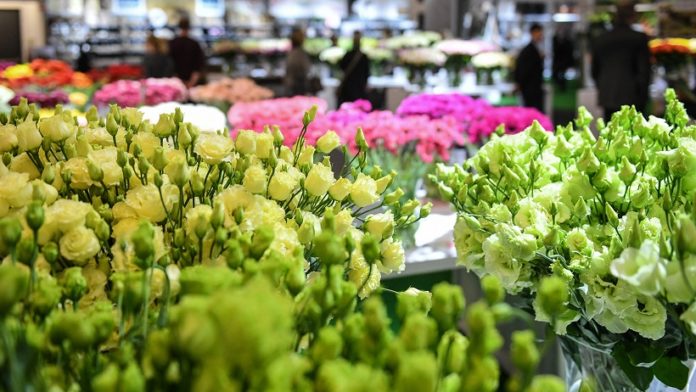 ---
About this event:
Created by Pranvera
---
The order fair for fresh flowers and decorative plants, bouquets and ready-made floral arrangements
Fresh flowers, plants, and ready-made flower arrangements are becoming significantly more important in the retail trade as a complement to seasonal and festive decoration. Floradecora, the new fair for ordering immediately available cut flowers and decorative plants, to be held in Frankfurt am Main from 26 to 29 January 2018, picks up on this trend. The innovative exhibition concept, which takes place at the same time as Christmasworld, creates a perfect link between fresh flowers and seasonal decoration. You can find all the relevant information about Floradecora here.
The special nature of products on display at Floradecora 2018

There is a major trend these days for fresh, convenience items. Above all, what people want are easy-care and long-lasting products, which give them pleasure; they are keen to bring more fresh greenery into their homes or to give it as a gift to others. The easier things are to deal with, the better. And that is what the suppliers at Floradecora specialise in.
The range of products at Floradecora 2018 includes, for example, roses, gerbera, lilies, lisianthus, tulips, chrysanthemums, orchids and poinsettia, as well as Christmas trees, bamboos, cacti and succulents. Everything is 'ready to order' and can be used for any and every season of the year.
Come and be inspired!
The advantages at a glance
Meeting place for top suppliers and buyers
Innovative trade-fair concept. Easy-to-view display tables for fresh flowers and plants enable you to quickly compare products. Clearly visible labels with relevant product information direct you to the exhibition stand of the relevant supplier.
Take advantage of the concurrently-held Christmasworld, Paperworld and Creativeworld. You can find out about both 'fresh' and 'hard' decorations at the same venue – and thus put together a suitably coordinated range of products for sale.
In the Concept Area, you will be able to get ideas for displaying and selling fresh flowers and plants in your shop.
The Farmhouse offers a variety of workshops and expert presentations